In compliance with SECAP objectives, compared to the 2011 base year, in the 2013-2020 period Pécs achieved a 29.4% share of energy from renewable sources, and it reduced carbon dioxide emissions by 27.5%. In practice, the numbers point out that 593,245 MWh less energy was used, and the emission of 193,508 tons of carbon dioxide was avoided in a year. To achieve the objectives set by the Covenant of Mayors by 2030, Pécs aims to reduce carbon dioxide emissions by 100,000 tons in this decade as set out in its most recent action plan. Therefore, compared to the 2011 base year, it will have reduced the amount of greenhouses gases by 40% by 2030. The city's climate protection measures will mainly address the service, residential, and transport sectors. The specifics of the development areas have been determined based on the experiences gained between 2013 and 2020.
The green and smart city
The future of Pécs is in the hands of future generations. If young people see Pécs as a liveable city, they will stay in or return to Pécs. For this reason, Pécs must be a liveable and sustainable city. To this end, the municipal government continues to introduce green and smart technological innovations to enhance living standards and to further develop the city.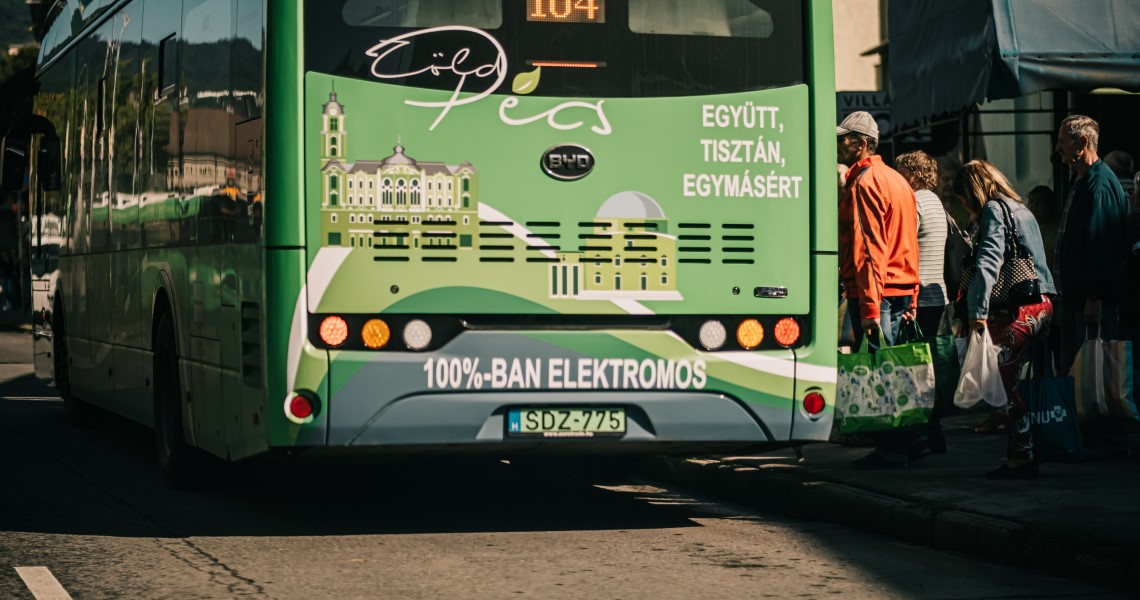 One of the most successful Green Programmes has been the establishment of Hungary's largest fleet of electric buses currently consisting of 10 BYD buses. Moreover, eight more buses will be put into service in the near future and solar panels will have been installed at their recharging stations by 2030.
We are proud to announce that in 2020 the University of Pécs was ranked 59 among 912 green universities from all over the world and it was ranked 1 in Hungary. Related to the European Week for Waste Reduction campaign announced in 2020 by the Ministry of Innovation and Technology, the University of Pécs received the award for the most outstanding action in the category of educational institutions.
---